Solutions at all levels in power conversion electrical energy – [Infographic]

Generation of energy
The generation of electrical energy consists of transforming some kind of energy (nuclear, thermal, solar, among others) into electrical energy and is carried out in different stages. Power plants are the first actor in the electricity supply system. Electrical energy can be obtained from different sources, renewable or non-renewable energies. At the end of this article we show where power conversion systems meet in electrical energy in an infographic.
Rectifier equipment, which converts AC to DC, with high-frequency switching technology can be found in different substations and high and medium voltage installations. The loads supplied by this power electronics equipment can be for signaling, control and protection of power stations or distribution centers; remote control equipment; telecommunications equipment; static inverters and motors and solenoid valves.
Premium PSU offers solutions for the high-voltage grid such as the FlexStorm high-frequency cabinet. This equipment offers the flexibility, reliability and power density required in industrial environments. Based on a modular design, it easily adapts to the needs of each project through scalability and control (coming soon!).
FlexStorm, from the power module through the subrack including control and display, becomes a complete cabinet solution.
Electricity distribution
The Electricity Distribution System is the network whose function is to supply power from the distribution substation to the end users. It is carried out by Distribution System Operators (DSO), also known as electricity distributors.
The elements that usually make up the distribution network or system are as follows:
– Electrical towers: their function is to serve as a support for the electrical power transmission lines. They are used in high, medium, and low-voltage electricity distribution.
E.g. for line opening/closing operations (Switchgear). The charger at the bottom of the tower feeds the DC motor that allows the circuit breaker to be reset. EDT-150 & EPS Series.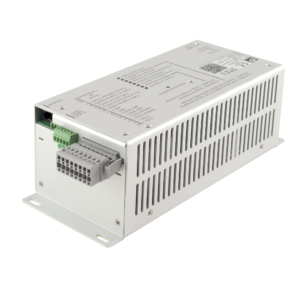 – Distribution Substation: includes a set of elements such as transformers, switches, disconnectors, etc.) whose function is to reduce high voltage to medium voltage levels for branching into multiple outlets. From the electrical substations, the high-voltage distribution lines go to the Transformer Substations.
E.g. Battery chargers are used at medium voltage. Same function as in the electrical towers.  EDT-150 & EPS Series.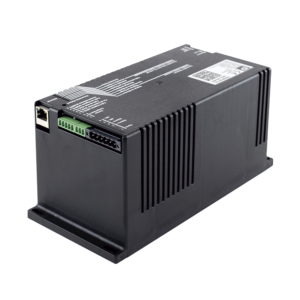 – Transformer Substations: these are electrical installations comprising one or more transformers, high voltage and low voltage switchgear, connections and auxiliary elements, to supply low voltage power from a high voltage network or vice versa. In the electrical system (generation, transmission, and distribution), Transformer Substations are of great importance, as they enable the distribution of electrical energy at different voltages, while allowing connection to lines and networks at the points deemed appropriate.
E.g. EPS and EDT uninterruptible power supply systems, feeding loads that have to be monitored, and backing up batteries. In medium and low voltage transformation centers.
E.g. Inverters, if there is a power cut, they are used occasionally to have an AC source to carry out work in the station itself. ODS-1500 low-power single-phase inverters.
What do our products provide within each phase?
At this point, the equipment used to power the OCRs (mains cut-off devices) would be the EDT-150, normally located on medium voltage poles or reclosers. The EDT-150 units stand out for their built-in web server and SNMP communications, in addition to the two 12Vdc and 48Vdc power outputs (to supply multiple loads), battery capacity test without heat dissipation, and their robustness. We designed this product to have a more compact and efficient installation, where there can be no losses in two devices, but only one can supply the entire critical load. They also have insulation under the environment and regulations.
In the medium and low voltage automated transformer substations, we find the EPS series uninterruptible power supply systems (120W and 200W) installed inside the distribution cells. The EPS series are UPS, whose mission is to maintain the power supply to the loads at all times. This series includes features such as web server and SNMP communications that can be accessed through an RJ45/Ethernet port; 10kV input-output isolation to provide electrical safety, thus preventing voltage exposure to users or operators; and 48Vdc output voltage. Unlike other equipment, both the EDT-150 and the EPS incorporate a battery condition monitoring system that measures the useful capacity of the battery.
In the case of the converters, specifically the CKR-2000 equipment, it is used in combinations of 120/48V or 220/48V to have a BUS in 48V mainly with which communications loads are usually supplied. The modular design of the CKR-2000 allows redundancy to be easily added to the 48V system. In addition, it allows hot swapping of converters and this helps to make maintenance or repair much quicker.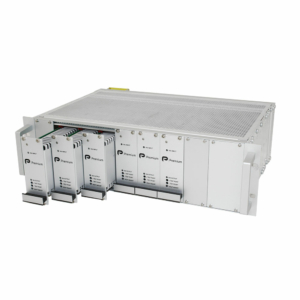 Solution at all levels
Premium PSU is present from the beginnig to the end,  from power generation to the end user, minimizing disruptions to the power grid as can be seen in the infographic below.
 ELECTRICAL ENERGY INFOGRAPHIC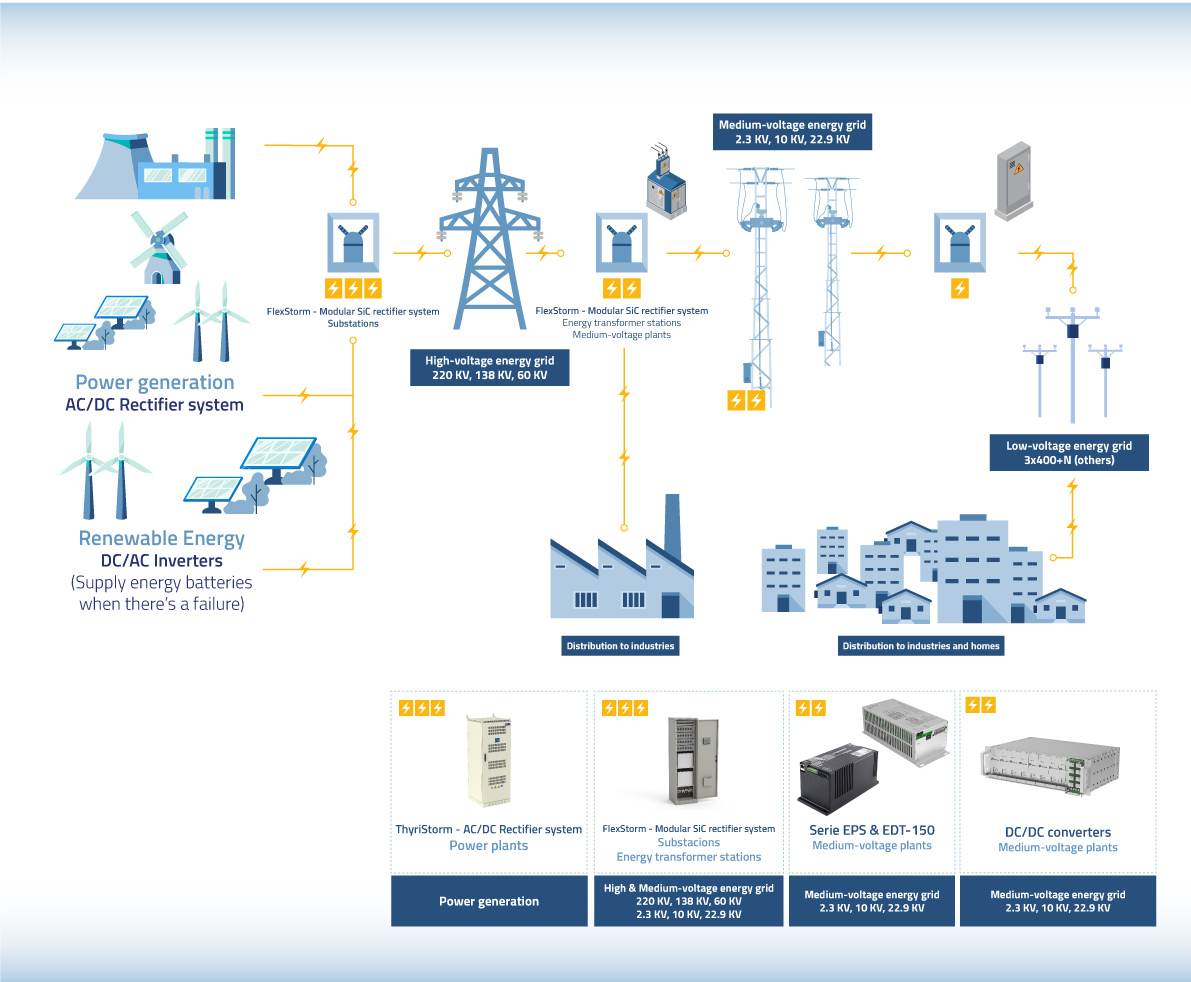 https://premiumpsu.com/wp-content/uploads/2023/02/power-generation-energy.jpg
560
840
Belinda
https://premiumpsu.com/wp-content/uploads/2022/07/premium-logo.png
Belinda
2023-02-10 07:47:17
2023-04-20 08:32:40
Solutions at all levels in power conversion electrical energy – [Infographic]