Designing and manufacturing power conversion systems since 1981
We offer our solutions to the industrial market, being some of them in high-tech machinery, transportation, energy or extreme environments applications. Having over 40 years of experience and a highly trained team has allowed us to position ourselves as technological leaders in power solutions.
Our product range consists of DC/DC converters, uninterrupted power supplies, DC/AC inverters, AC/DC power supplies and any solution that requires high reliability from 50W to 72kW.
We have an extensive range of standard products and we have developed over 900 custom-made designs over the years. We guarantee quality starting in the design and throughout the manufacturing process with the most advanced testing systems. We develop our solutions in compliance with the specifications and regulations that each application requires.
All projects, from the concept, design and until the homologation of the product, are carried out in Barcelona. Our know -how allows us to develop a product from scratch, reducing costs and delivery times.
Premium PSU's Mission is  to help our customers achieve their challenges through innovative power conversion solutions.
Premium PSU's Vision is to become market leaders offering technological solutions of high quality in a sustainable and responsible way.
Innovation: in Premium PSU we are in continuous change and evolution. We listen actively and we like to develop new projects that allow us to be up-to-date in technological advances.
Excellence: our human team is customer oriented, with quality and continuous improvement being key points to become one of the most competitive organizations in the market.
Transparency: Premium PSU results are the results of all team members. We want all the members that are part of it to understand the actions and approaches of the organization and make them their own.
Flexibility: the ability to adapt is a fundamental feature of Premium PSU. Thus we manage to adapt to the needs of each project we work on.
Passion: we like what we do. We design and manufacture meticulously to offer unique technological products.
At Premium PSU we are committed to making a positive impact in our Society and the Environment.
We have a Compliance Policy and a Code of Business and Ethics Conduct that everyone from management to employees embrace with every step we make.
Helping others is what makes our days have a meaning and giving back is what really makes us proud. We believe that every action matters and that is the reason we collaborate with different organizations  through annual actions, which take an important part of our annual budget.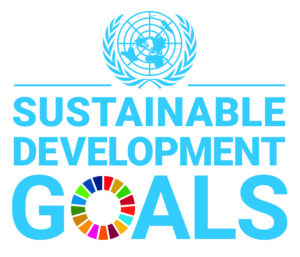 At Premium PSU, we have a Corporate Social Responsability Policy that supports the 2030 Plan defined in the United Nations Sustainable Development Goals (SDGs) with the aim to protect the planet and improve the lives of people everywhere.

In Premium PSU are proud of our achievements and the team behind them.
Premium PSU is a proud member of:
In order to provide solutions for electric mobility, at Premium PSU we have developed a new line of DC chargers for electric vehicles. Floox arrives to offer a faster, easier and more sustainable way to recharge electric vehicles and through it, we are also members of: