A comprehensive overview of ElectroMagnetic Interferences

In our latest whitepaper, we provide a comprehensive overview of the elements that cause electromagnetic interference (EMI) and details which are the most innovative technical solutions to reduce emissions.
For Premium PSU, processing and controlling the electrical flow by designing solutions that meet the needs of the market is a priority. In the task of shaping ever more compact and optimized designs, our team faces multiple challenges on a daily basis. Exploring new concepts, components and materials to maximize efficiency is one of Premium's main goals.
A comprehensive overview of electromagnetic interferences (EMI)
In the Tech Tips series, we look at the key challenges that are transforming the power electronics industry in order to get accurate and precise answers. Essential topics for industry professionals, students and power electronics enthusiasts.
Jordi Salvadó, Engineering Manager at Premium PSU explains that in this process, "designing EMI-compliant devices is not only important to obtain the desired functionality, but also for power converters to meet the specific electromagnetic requirements in the area and location of the power equipment".
What is electromagnetic interference?
Electromagnetic interference measures the interference or noise level caused by an electronic device due to its power supply cables (conducted EMI) or by electromagnetic wave radiation (radiated EMI). "During the first half of the 20th century, the main sources of interference were motor machines or switches, but with the rapid rise of semiconductor devices and power systems, noise levels have increased significantly. This fact makes advanced design techniques more necessary than ever," explains Salvadó.
Premium's job is to develop high-tech devices capable of solving an EMI problem. And in the process of setting up the first prototype, it is essential to have the instrumentation to measure and evaluate the problem on the engineer's own workbench.
The recent acquisition of Premium's semi-anechoic chamber —which includes all the accessories needed for measurement automation, and a high-performance EMI receiver— enables in-house testing to design and measure the compatibility of electronic equipment and power systems with extraordinary precision, accuracy and reliability.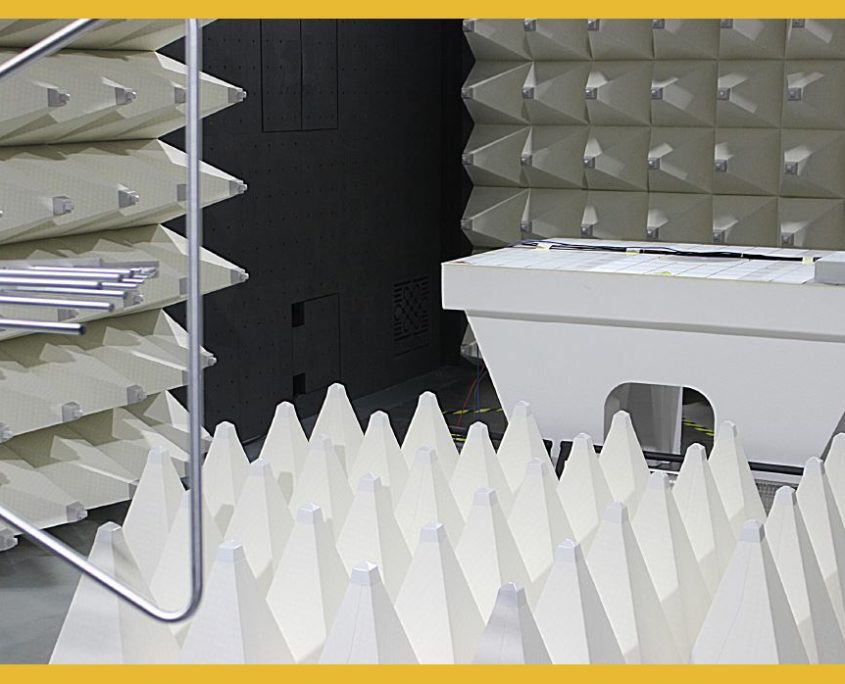 Gain depth with our latest whitepaper
We invite you to download our whitepaper now to get a broader view of the new challenges of electromagnetic interference:
Learn about the elements that cause an EMI problem and their main consequences.
Discover the techniques and requirements that achieve emission reductions.
Gain insight into the most advanced techniques that are shaping the future.
Explore how we are taking action in the development of high-tech devices that strictly comply with regulations.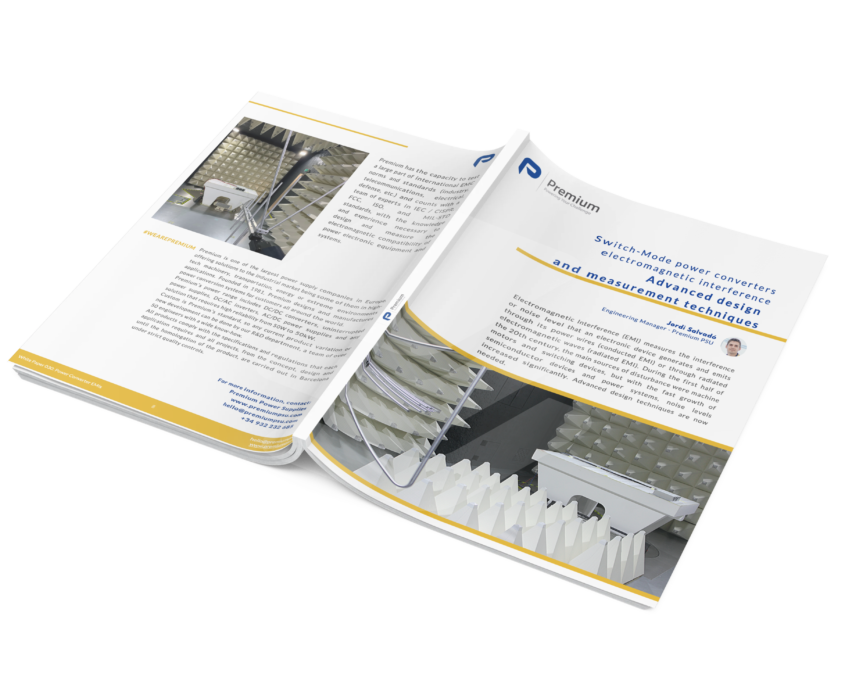 https://premiumpsu.com/wp-content/uploads/2021/02/electromagnetic-interferences-EMI.jpg
560
840
Nal3 Comunicació
https://premiumpsu.com/wp-content/uploads/2022/07/premium-logo.png
Nal3 Comunicació
2021-02-09 11:43:19
2022-06-15 14:32:06
A comprehensive overview of ElectroMagnetic Interferences