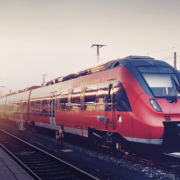 Rolling stock railway systems are usually fed from secured battery voltage (typically: 24V, 36V, 72V or 110V) or from the AC voltage supplied by a high-power auxiliary converter. However, when it is time to refurbish an old train, many peculiarities can arise.
Do you want to stay up to date with our news?
Be the first to know about new product announcements, white paper releases and much more

By submitting you accept Premium SA using your data according to our
data protection policy
. You can change preferences or unsubscribe at any time.