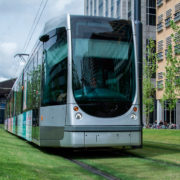 Rolling stock power supplies can be critical, especially in emergency related applications such as HVAC systems, where a ventilation circuit is needed for safety and passenger comfort reasons when a train loses its main power source (catenary or diesel motor) in the middle of the route.
Read more
Do you want to stay up to date with our news?
Be the first to know about new product announcements, white paper releases and much more

By submitting you accept Premium SA using your data according to our
data protection policy
. You can change preferences or unsubscribe at any time.