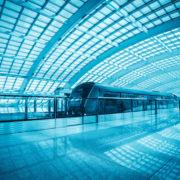 Railway transportation is one of the fastest and less polluting forms of transport in the world. Within the European Union, it is responsible for less than 0.5% of transport-related greenhouse gas emissions. In this process, power electronic companies have the mission to design technologically advanced solutions to create increasingly lighter, more efficient, safer and more reliable trains. Premium PSU is committed to adopting an innovative and pioneering vision to increase performance and power density from head to toe of the convoy. We got on the last train to get a closer look to discover how.
Do you want to stay up to date with our news?
Be the first to know about new product announcements, white paper releases and much more

By submitting you accept Premium SA using your data according to our
data protection policy
. You can change preferences or unsubscribe at any time.