Caso de éxito · Entornos Extremos
Soluciones de potencia para uso en condiciones de temperatura extrema
En Premium diseñamos y fabricamos sistemas de alimentación para todo tipo de aplicaciones, siendo cada proyecto un desafío para nosotros. El envío de uno de nuestros productos a la estratosfera alcanzando más de 32.000 metros y -57ºC confirma la alta fiabilidad de nuestras soluciones de conversión de energía. 
The Challenge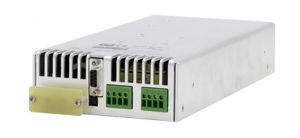 Airbus quería probar una red aérea segura para un proyecto de comunicaciones y necesitaba un inversor de onda  sinusoidal para suministrar energía a un equipo 4G / 5G. El testeo se realizó con un globo a gran altitud para el Zephyr de Airbus, que podrá crear células de comunicación persistentes y seguras con el fin de transmitir información en una variedad de plataformas diferentes, como helicópteros, vehículos aéreos no tripulados tácticos y otros vehículos aéreos.
Powering The Challenge
Lanzar un equipo a más 32 km de distancia en la estratosfera también significa alcanzar temperaturas extremadamente bajas. Después de evaluar las necesidades del proyecto, decidimos incluir nuestro ODS-750-7273B, un inversor sinusoidal compacto DC/AC de 750 VA capaz de entregar picos de potencia instantáneos de nuestra línea de productos estándar.
¿Quieres ver cómo fue todo? ¡Echa un vistazo!
Descubre todas las características técnicas del inversor DC/AC ODS-750 . También puedes ver toda nuestra gama de inversores DC/AC aquí y saber más sobre nuestras soluciones.